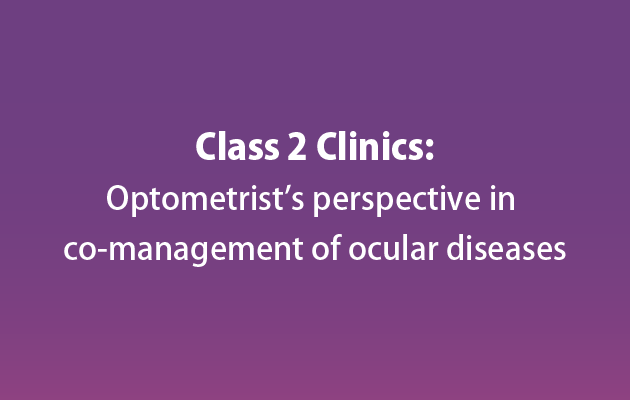 Class 2 Clinics: Optometrist's perspective in co-management of ocular diseases
SCB-Academy for eye care education, L V Prasad Eye Institute over the last three decades has been constantly brining the optometry and ophthalmology education, new initiatives to cater to the global needs of the eye care eco-system. C 2 C (class to clinics), is yet another education initiative brought by our optometry team. This is a unique case-based learning approach, in which an optometrist shares his own experience in examining and managing the case. Moderator of the session will further elucidate the nuances in managing the case and underlying theoretical concepts in understanding of the particular case and its management.
Q & A session will allow participants to ask and get clarified further doubts in managing the case. This unique learning method allows the participants to present their own case and interact with moderator in managing that particular case. The cases will be delivered as modules, which cover the wide spectrum of ocular diseases in various optometry sub-specialties. At the end of this series, you will be able to apply the case-based learning knowledge into your clinical practice in managing the patients in optometry practice.